Kyoto International Conference Center
History
Kyoto International Conference Center (ICC Kyoto) was the first national conference facility in Japan when it opened in 1966. Backed by the expertise cultivated through more than 16,000 conferences and events it now offers comprehensive support as the number one conference center in Japan.
The Kyoto Protocol (COP 3, 1997) remains a landmark event among the growing list of achievements at KICH. In March 2003, the 3rd World Water Forum was held here in the Kyoto region. With more than 17,000 participants, the unified efforts of the ICC Kyoto staff was undoubtedly a key to the event's success.
Today
ICC Kyoto remains a beautiful building with overflowing character, located in a relaxing natural setting. With on-site water recycling and cogeneration systems that utilize natural gas and reduce CO2, the Conference Hall strives to preserve this environment, and as well, is constantly looking ahead to the standards of the future.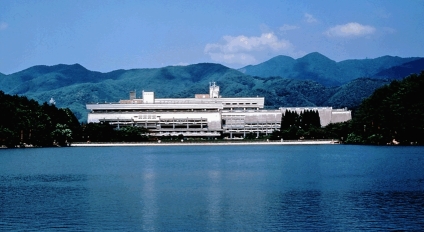 Also visit the
Access
page for information how to access Kyoto
and the official site of
Kyoto International Conference Center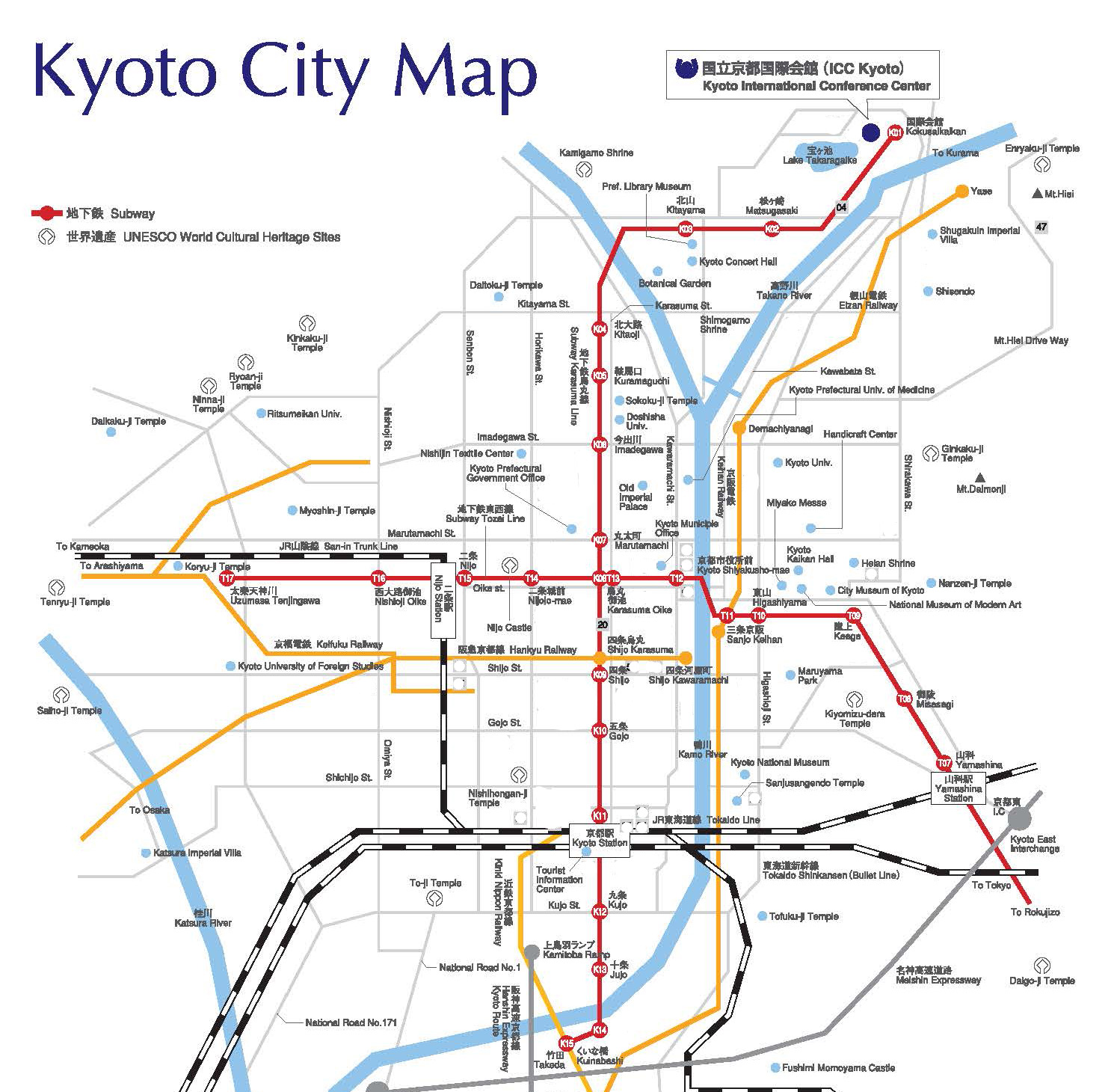 Click
here
for PDF file of the Kyoto City Map released by Kyoto ICC.