Young Researchers Meeting (YRM)

Thank you for joining the YRM!


<Photograph 01> <Photograph 02>


Join the Facebook of YRM!

The URL of the Facebook of the YRM is:

https://www.facebook.com/ihtcyoung
Photographs of YRM-Kyoto

Find the photographs of IHTC-15 YRM-Kyoto in the following site:
<Photographs of YRM-Kyoto>
Thank you for joining the YRM. Let us keep in touch. See you in Beijing!

We had more than 70 applications and nearly 70 participants from 17 countries! For this international group of colleagues, we planned an excursion to the imperial palace (a special reserved tour), stimulating networking activities, and a dinner party at the Kyoto International Community House. The Young Researchers Meeting (YRM) is an event devoted to the casual interchange of research and ideas in thermal science and engineering, and aims to expand the international networks of young researchers who have gathered from all over the world to participate in IHTC-15. Let us enjoy the time visiting he Imperial Palace, and have a nice talk and discussion with the wonderful meal and drinks.
WHAT'S NEW
| | |
| --- | --- |
| Date | Updated info |
| 2014.8.15 | Group photograph and Facebook address uploaded. |
| 2014.8.8 | Meeting Point information is uploaded. |
| 2014.7.15 | Schedule of YRM is uploaded. |
| 2014.7.15 | Renewal of the YRM official website (this site) |
| 2014.5.24 | Registration to YRM is closed. (We are not able to offer onsite registration too.) |
MEETING POINT (Aug. 13th)

We will meet at the meeting place near the Kyoto Imperial Palace on 13:30 on Aug 13.
Don't forget to bring your PASSPORT, conference BADGE, and participation FEE (2000JPY).
Because the morning session of Aug. 13 will be ended at 12:30, only 60 minutes are left for your lunch and travel to the meeting place. Please make plans for your quick lunch and travel with the lunch map below.

The direction to "Kyoto Int'l Community House" (needed only when you missed the special tour)

NOTICE:
You can have a break at the meeting place, where some benches and rest room is freely avialable, when you will reach the place earlier.
Summer in Kyoto is very HOT and HUMID. So, we strongly recommend you to bring a bottled water as thirst quencher. Sunscreen is needed to protect your skin from strong sunlight.
Fee for YRM includes the subway ticket from Kyoto Imperial Palace to the party venue. However, most of you will receive the benefit of "Kyoto City Subway Day Pass" considering your ride to the conference center, palace, party site and back to your hotel. Details of the ticket are in - http://www.ihtc-15.org/KyotoTips.shtml
If you are late for the meeting time and miss the special tour, you can directly go to the "Kyoto Int'l Community House", where the networking activities will start at 15:30 in "Special Conference Room (2F)".

SCHEDULE

Time schedule of Aug. 12-14 (Final schedule)
12th (Tue)
12:30 - 12:45
Pre-meeting in room 104 (Opening and announcement)
13th (Wed)
13:30
Meet at Kyoto Imperial Palace
14:00 - 15:00
Special tour inside the Kyoto Imperial Palace
15:00 - 15:30
Travel to Kyoto Int'l. Community House (by subway)
15:30 - 18:00
Networking activities
18:00 - 20:00
Dinner party
14th (Thu)
12:30 - 13:50
Post-meeting in the lunch area

Detailed information about the meeting point on Aug. 13th will be shown on this website.
Due to time constraints, we are sorry to say that we had to cancel our visit to Nanzenji temple and Canal Museum which we had in our initial plan. Instead, we have prepared interesting activities for all of us at the party.
Participant information

Colleagues from the following 17 countries have applied for the meeting: (Nationality based)
China, France, Germany, India, Ireland, Italy, Japan, Korea, Lebanon, Malaysia, Nigeria, Poland, Portugal, Russia, Taiwan, UK, USA

The number of participants is 77

This meeting is primarily for research staff, postdocs, and PhD students younger than approximately 35. Originally, it was planned for 40-60 persons




---
WHO SHOULD ATTEND

Participation is open to industry and university researchers, postdocs, and PhD students under the ages of approximately 35.
Young professionals who are interested in building relationships with people of the same generation, getting more involved in the international heat transfer community, and growing their professional network in the world.
Young professionals who are interested in visiting historic sites of Kyoto.
SPECIAL visit to the Kyoto imperial palace is planned for the YRM. The imperial palace located at the center of Kyoto city preserves the look and ambiance of the Palace as it had been in the time of Japan's ancient imperial dynasties. A special arrangement is planned for the attendees to visit INSIDE the walls of the palace and to enjoy 1 hour guided tour in English through the Shisinden, the Seiryoden, the Kogosyo, the Ogakumonjyo, and the Otsunegoten that reflect the architectural styles of various periods. The current Palace was rebuilt in 1855, but you will be able to experience one of the most magnificent, valuable, and historical atmosphere in Japan. This tour is specially arranged, and is not normally served in other tours and courses. We will need to ask for your passport number prior to inform the Imperial Household Agency Kyoto Office and reserve the tour for you.
The dinner party will be held at Kyoto international community house. The fabulous special conference room, numbers of Japanese sake, delicious foods will welcome you. Let us all enjoy the moment talking and discussing our research works, the future and issues of the fields of thermal science and engineering, exchanging knowledge not only for scientific stuffs but also culture and academia ones. Let us create a new network, first small but that which connects to further meetings in other conferences, visiting others, and building friendship.
NETWORKING is the main purpose of this meeting. The YRM is intended to promote networking and friendship among young scientists active in the field of thermal science and engineering through communications and discussions of their interests in a young, dynamic and international context, in a relaxed and informal atmosphere. The coordinators of the event hope that small international groups of young researchers will come up and initiate firm collaborations and an active network through this event.
PRE-MEETING is scheduled on the 12th of August at the conference venue (Kyoto international conference center) for the opening address, staff introductions, and some important announcements including the detail plan of the tour and party held on 13th afternoon. The pre-meeting will be held in room 104, using the latter half of lunch time (12:30-12:45) after we each finish eating. (NOTICE: You need finish your lunch by yourself before attending the pre-meeting. You can take your lunch box at lunch area, but cannot eat it in room 104.)
POST-MEETING is held during lunch time (12:30-13:50) on the 14th of August at a reserved table in the lunch area of the conference venue to solicit feedback from attendees and discuss our prospects for the next YRM. (NOTICE: You need pick up your lunch box by yourself to join this meeting. We only provide a reserved area to take lunch together.)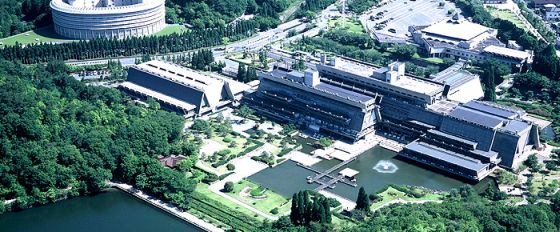 FEE is prepared in a very special discount rate.

| | |
| --- | --- |
| Young Researchers Meeting registration fee | 2,000 JPY |

The fee includes the imperial palace tour, party at the international community house, and the transportation.
"On-site" payment of the participation fee is required. We will accept Japanese Yen by cash only.



REGISTRATION is now closed.




Contact address:
Young Researchers Meeting (YRM) desk
yrm@ihtc-15.org